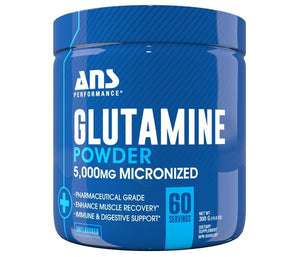 Muscle Recovery and Immune System Promoter
Step up your game & enjoy the benefits of muscle-building and recovery!
Effectively prevent muscle breakdown by supplying glutamine for your cells.
Fully replenish the glutamine levels you spend for intense endurance!
Supports intestinal health & optimizes the immune system as well!
L-Glutamine for Muscle Development & Recovery!
Get highly effective muscle breakdown prevention by supplying glutamine for your cells!
Replenish your glutamine levels spent during an intense workout
Triple action: Recover energy, repair & enhance your muscle development!
Support for intestinal health & immune system!
Prevent Muscle Breakdown, Enhance Recovery & Keep Pushing Forward!
If you want to explore new heights of performance in your workout & muscle building without any kind of breakdowns this is what you need!
Why?
L-Glutamine restores the most abundant muscular amino acid that gets broken down during workouts, optimizes muscle recovery, and promotes intestinal & immune system health!